Get Involved
Shortly after the news of the creation of the Global Arts and Media Node was announced through the social networking platform created by the c3: Center for Conscious Creativity,  The Winston School High School Arts Teacher, Dan Peragine, encouraged his students to create PSAs inspired by the 15 Global Challenges.  An assignment was created by student Drake Brada Pitts as a dedication to the "Innocence Lost" in Iraq and the effects of war on both sides.  This project was created in cooperation with The Winston School, the c3: Center for Conscious Creatives and The Millennium Project.
INNOCENCE LOST created by Drake Brada Pitts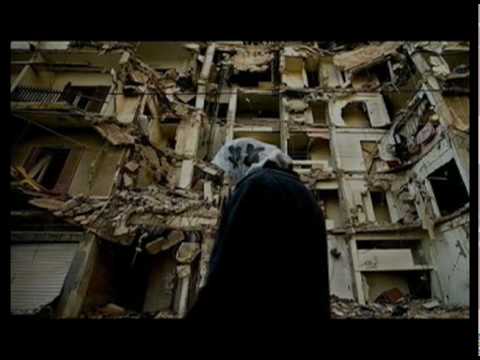 Thank you Drake and Dan for your deeply touching contribution.
c3: VisionLAB and The Millennium Project Arts and Media Node offers a variety of opportunities for you to help create a better future for humanity by becoming a:
Partnering Artist, Creator and Educator - We are seeking artists, content creators, educators and arts and media organizations to get involved with the Global Arts and Media Node by partnering in the distribution, creation and co-creation of  projects related to, inspired by or generated from the 15 Global Challenges and content from the State of the Future report.  Projects can range from the creation of an arts and media educational curriculum to any form of art and media related expression — from thematic music, dance and performance, poetry, theater, opera, visual art, radio, mobi-content, games, digital art, mob and performance art, film and TV — narrative story and informational based documentary media content, festivals, novels, comics, graphic novels, children's books, papers, articles, ARG, augmented reality, dome and immersive content, sci-art, etc.   We welcome your creative genius!
Patron - Support a vital endeavor, become a patron of The Global Arts and Media Node, and provide us with tax-deductible support through donating online (see the link on the right hand side).
Sponsor - There are a variety of sponsorship opportunities available for the 2011 Symposium as well as future events. We are offering sponsors the opportunity for exposure to a unique niche target market.
Volunteer - Join our team to help in a variety of areas with the c3.
Member of the Mailing List - Sign up on our mailing list on the right hand side to stay informed of future activities and events.
Participant - Speakers and Exhibitors.   Information is available for the 2012 Symposium. Please visit c3so.com for updates and get involved with the form below.